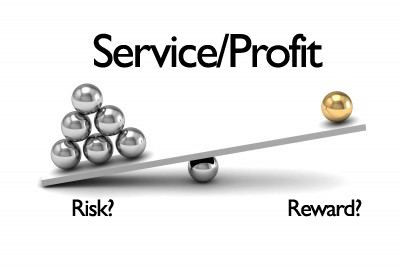 "Hospitality sector seeks to cut penalty rates May 01, 2012" ABC news Airlines, Banks, Supermarkets have been actively pursuing innovative and cost effective ways to reduce their labour costs and reduce their work force for many years. Apart from your local Sushi Restaurant and the "sushi train" there has been little recent innovation or technology introduced to the hospitality industry designed to significantly reduce costs and create additional interest?

Generally, when you walk into a restaurant you are handed a laminated menu–a piece of paper that has all the menu items with the pricing. But, what if the owner wanted something more dynamic for his patrons? What if a modern using a Tablet PC for the management of digital content for your menu items. A restaurant patron simply need scroll forward and backward through various menu items. Additionally, the user can intersperse dynamic advertisements showcasing items in the restaurant itself or from other local non-competing businesses.
Android Restaurant Menus & iPad Restaurant Tablet Menus
Android Restaurant Menus & iPad Restaurant can offer many potential benefits to Restaurants owners and their clientele. With this emerging trend more and more business owners are looking to the introduction of electronic menus and ordering and electronic cash outs. Virtually all business owners can see this as an opportunity to value add to their businesses. More importantly it is being suggested there is a considerable increase in the level of service and efficiency can be achieved. In the very near future this trend is expected to spread out further to the smaller coffee shops and cafes and fast food chains.

Using Tablets for the selection of restaurant food items is becoming popular with Android and iPads being used as restaurant menus and table ordering systems. The reality of this increased appeal is very clear from the information being constantly presented within the internet.

Rolling out this technology is appreciably accepted by the owners of the restaurant as well their customer. This service enhancement will in time be potentially available in almost all food outlets; whether used by young or old alike.

With this rapid acceptance it can be concluded that in the near future this facility will be widely available to all the food service industry and this will boost sales and provide a higher level of customer satisfaction. When it comes to the choice of an Android or iPad people will no doubt have their own individual preference. If you own a coffee shop, cafe or restaurant it is a logical choice to provide either an Android or iPad restaurant menu. Some larger operators may in fact provide their customers with the choice of either. There can be little doubt; this modern technology is going to take over the food service industry and change the way we do business very soon.

Most businesses will probably tend to use iPad's as Restaurant Menus. The iPad tablets can be easily added into coffee shops or the cafes. The touch screen may have to be protected and an adequate durable housing or holder. A lot of restaurant owners will be considering this concept and in the near future you will find this sort of technical conversion occurring ever more frequently. Many owners that have introduced iPad restaurant menu facilities and have reported rise in their sales and it has helped in their overall customer satisfaction.

The irony in this new trend is that the creations of iPad and Android Tablets created thousands of manufacturing jobs in China. Now the iPad credited with eliminating the need for wait staff in many restaurants as owners seek new ways to drive down labour costs, make ordering convenient and their restaurants more fashionable. This is happening more so than anywhere else in all places China.

Android tables as electronic menus tend to cost less than their iPad counterparts. For a smaller business the Android tablets are much more affordable than iPad's. The Android tablets will cost a whole lot less and still provide various features. But nevertheless, the bulk of people are fascinated towards the iPad restaurant menus. With the touch screen facility, the Android tablets which help customers to order food and drinks and make electronic payments, have improved the service and increased the restaurant sales. When the physical appearance of customers is minimised the service naturally enhances as there is no urgent pressure on service and the order is processed through internet.

There are already companies manufacturing robust tablet PC's with full-day battery lives and a credit-card readers attached. Designed to be simple to use and capable of being used by even primary school students the interface is extremely simple and visually appealing. You simply select what you want to eat and add items to the shopping style cart; it is simple and similar to buying goods and services online. These tablets may even display the nutritional information, ingredients lists and very tempting photographs. You can make all those annoying special requests without verbally broadcasting them to the entire table. Even all those extras, all done without a frowning Waiter or Waitress or sniggering table companion.

Payment options can be made easier too. You could also consider linking your PayPal account to your table top tablet menu software. Imagine receiving payment quickly from a trusted source, no need to maintain card readers or Eftpos machines. Simply have another tablet or PC scanning your email account for PayPal confirmation that the funds have been transferred to your account. Customers would no doubt feel more confident paying their account by PayPal rather than submitting their credit card details online for payment and then worrying about security

So simple to use when a customer's order is completed the order simply shoots straight into the kitchen, and with the some of the more advanced systems the Tablet inform you how long it will take for your items to be prepared. How about a something from the bar in the meantime? Just make a selection on the tablet and wait for its arrival. Your kids can even play games on the tablet while waiting for their food. When you're through with your meal, you pay on the tablet too, even splitting the bill item by item if you wish and paying however you want. How about getting the receipt emailed to you. Tablets can be potentially programmed to chime every 20 minutes prompting your customers for feedback or a re-order from the bar. You would also provide your customers with the ability to turn this feature on or off should they find it annoying?

Your wait staff may never be fully replaced, perhaps not until the Japanese or Koreans eventually design that robot capable of delivering your completed meals from the kitchen. Consider the benefits of this modern concept consider the huge cost-savings and margin-boosters, not just its benefits for customers sick of waiting for the bill. You will always need real people to bring the food, to refill glasses and to clear and reset tables. It's up to the individual restaurant owners to decide how to use this technology and to what detail. Coles and Woolworths Supermarkets have been planning well for the future with self serve check out kiosks in their Supermarkets. Airlines are now offering speedier check-ins through their kiosks and the Banks have been providing ATM's since the mid 1970's. It would seem only logical and timely that this convenience and technology flows on to the often struggling hospitality industry.

There are countless marketing opportunities presented with electronic wait staff. Engaging your customers with an interactive menu tablet is a great marketing opportunity that should be fully exploited. Customers can be encouraged to visit their social media sites and broadcast to the world that they are enjoying an experience at your restaurant. Facebook is rapidly becoming the preferred choice search engine as searchers seek out real time commentary and real customer experience not just plain Google style text advertisements. There is no doubt Customers will from time to time complain about the wait time or even the color of the table cloth, but, it is all valuable feedback all priceless and all free. Let's face it if you see or read the same criticism over and over then it is time for action.

Customers can join your birthday club or other loyalty programs and even complete a customer survey. You can even run advertisements promoting new menu items or potentially sell the advertising space to non competitors like the guy that services your car. How many times have you been to restaurant a not ordered a dessert or that extra drink from the bar simply because the wait staff never bothered to check back on you.

It is all about empowering your guests with the ability to freely spend their money, manipulate the menu to suit their needs and above all order in their own good time. I am sure you are asking questions like how I stop my tablet from being souvenired.
Fors:
Paperless - eliminate printing out, no more receipts or written signatures.
Electronic Receipts emailed to your customers.
Categorized Menu - see what you want right away.
Build your own meal and see images in seconds.
Suggestions - during your order, the menu can suggest wine according to your food preference
Reports - restaurant management can keep a database and reports handy at all times
Speedy Orders - orders sent wirelessly to the kitchen in seconds
Appearance - an iPad menu makes for a better first impression.
Against:
Management and staff must control theft
Expensive - every customer wants an individual iPad as their own menu
Education - the learning curve is small but you will have to train employees to use a new checkout process
Maintenance – broken screens, spilled drinks.
Enquiries:

Call 07 5530 7806

International Phone: +61 7 5530 7806

Articles by QSR Media News Abcom

Peter W