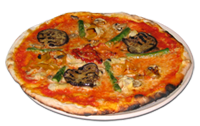 These are a just a few examples technological advances that are seen as being standard in the new ever changing world of the evolving Quick Service Restaurant. There is also the use of Digital Menu Boards for the more efficient targeting of demographics. Soon almost all Menu boards will be digital and will automatically change displays and information based on the time of the day and the targeted demographic. A good example perhaps during the morning commute the Digital Menu Boards could highlight suggested commuter breakfast options. Then later in the morning a menu could be displayed that would shift to items of interest to stay at home parent, followed again by a mid afternoon menu that is more appealing to after-schoolers. Dynamic Digital Menu Boards will then anticipate traffic and optimise each selling opportunity and moment for improved margins on sales, value for money and customer service.

Table-based ordering systems such as iPads and Android tablets in conjunction with table top payment transactions will soon be as common as self-service petrol stations. We could soon see every QSR table-top equipped with touch screen digital ordering devices such as an iPad or Android tablet. Customers will then have the ability order their food and complete credit card transactions all at the very same place they will eat their meal. Whilst the QSR operator saves money from a staffing perspective, customers are happier as orders will be potentially more accurate, cheaper and generally faster. Consumers can also learn about the specials of the day as soon as they arrive at their table, this saves enormous amounts of time educating staff each day about constant menu changes. We have all too often seen those vacant looks when asking wait staff about the daily specials only to see them excuse themselves to go and find out?

The QSR restaurant dining room table will eventually become a sort of multifunction information and entertainment center. Digital devices at each table could potentially provide information about product ingredients diet and the nutritional content. Currently there are many Australian QSR's that have taken to printing this information on their packaging or their old fashioned scrolling menu boards. These devices will not only be a way for customers to learn more about the food they are eating but also be used to entertain them with games, contests, promotions and customer surveys. Most importantly of all click that like button on Facebook or that valuable Tweet of recommendation.
QSRs will soon be able to use the gathered information about their customer's entertainment choices to learn more about their customers themselves and what they like to order at the various times of the day and how much or little they like the items on offer.

The customer experience will always depend heavily on well-trained and highly motivated employees. QSRs will need to meet the challenge of industries traditional high employee turnover with video training and other training systems delivered through in-store or other forms of digital media. Information will need to be delivered to employees in ways that are easy for the employee to retain. Many QSRs will also have digital training rooms where employees can learn skills via video and audio the latest on everything ranging from food preparation procedures, new store procedures, workplace health and safety, food safety, personnel management and the latest and upcoming promotions.