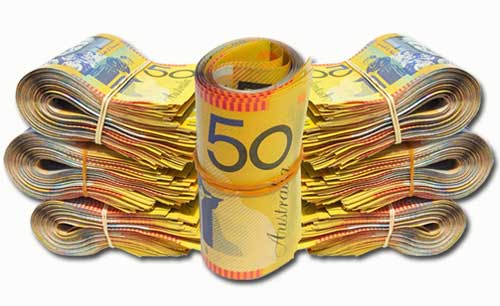 Perhaps you have heard it said that 25% of restaurant employees are honest all the time, 50% are honest most of the time and remaining 25% are dishonest to the bone and will steal every time they are presented with the opportunity. The industry averages show that somewhere between 2-4% of sales are lost to theft or cash mishandling.

You need systems to keep track of the money from the time it leaves your customers hands until the time it is deposited in the bank.

Whether these ratios are accurate, common experience tells us that employee theft is a problem for all small businesses, in particular restaurants. In a business with desirable products such as food and alcohol and the most popular commodity of all – is always going to be your cash. You must have controls in place and you will need to be vigilant and consistent to protect your assets and your business.

Here are a few of the most basic, fundamental controls of cash handling procedures that many restaurants are either unaware of or ignore completely. Intentional or not weaknesses in this area can be very expensive and have brought about the downfall of more than just a few businesses. Wait staff, cashiers and bar staff, will almost always handle cash during the course of their rostered shifts. For a start floor staff should never be able to take a cash register reading. If an employee is able to calculate what they "owe the till" it makes it so much easier for them to skim off that excess cash (from unrecorded sales) and walk out with money you made but never knew you had. I have heard of staff leaving markers on their register indicating the amount of many they need to remove from the register before they sign off.

Be aware of unusual indicators or signs like smaller coins on a keypad. An example a row of 5 x 5 cent coins inconspicuously lined up on a key pad or in close proximity to a Point of sale device. This is often referred to as "building a bank" many a thief has come unstuck as they were unable to remove these funds from the register and consequently the counted cash amount exceeded the expected cash amount.

If you have the time on a busy shift quickly pull a draw out of the system and spot check it against an X report (read only). This is an effective way of ensuring that your employees are aware of your vigilance and above all your unpredictability with "spot checks." While cash shortages are not great news, your worst nightmare is actually cash over.

They indicate either there are unrecorded sales or that customers are being potentially short changed. In our experience, cashiers, servers and bar staff should consistently be within $1 over or under. Anything over the $1 should be sounding alarm bells indicating that an employee may need further training, or simply cannot handle the pressures of the job or even worse possibly trying to steal. Have a detailed well written cash and credit handling policy. Discuss this at your staff orientations and staff meetings.
Cash Handling Procedures
Have each staff member sign a document supporting they have been provided a personal copy of your "Cash Handling Procedures". When you have cash over or cash under events they should be detailed and written records need to be maintained.

It is vital you regularly approach and discuss with staff their individual cash handling history. Regular dialogue with staff especially in a proactive fashion discussing and documenting their cash handling history is by far the most productive process for minimizing cash control and cash handling problems. Never attempt to rein in a problem days weeks or even months after it has occurred.

Have a "set in stone" procedure that employees must follow to process refunds given to customers and showing credits for mistakes made. I would suggest a pad style format or on a clipboard with the time, date, amount and employees signature. Follow up on refunds; never take for granted this process will manage itself without your full involvement. Refunds are covered in further detail later in this document. How you will handle your suspicions and how you then deal with your employees is for you to determine. You need to be extremely sure of the facts and need a "paper trail" of documented events to support you if in the event you take action against an employee.

It is not an uncommon occurrence to have an employee totally guilty of all that you suspect them of only to escape the long arm of the law simply because you do not have the facts to support your allegations. Feeling disgruntled and ashamed this employee may leave then pursue you in a Civil law case for defamation or through their Union for duress. Consider how much are you prepared to pay to rid yourself of this potential "leach." Always ensure you display respect all your staff and the manner you handle these events will be closely monitored by all your employees. Handle your suspicions professionally do not start rumors that your staff will no doubt spread.

This process usually does little other than warn the thief resulting in them curtailing their actions for weeks or months until the threat subsides. Be extremely cautious and never believe everything you are told. A good thief will create a situation or master the events creating the illusion that another person is in fact the thief. My personal experience is pay attention to the person making the most amount of noise on the subject. Often, not always thieves will try and move the attention on to others and in turn well away from themselves. Consider the most vocal advocate, often (not always) they can have the most to hide.